Action Version: 1.31.3.0
Recording Resolution: Original
Recording Mode: Game, Screen and Region
Windows and Hardware
OS: Windows 10
Video Card: AMD R9 200 Series
Video Driver Version: Latest
CPU brand and model: I don't know, where i can see it.
Motherboard brand and model: I don't know, where i can see it.
Memory: 16 GB
Monitor Resolution: 1920x1080
Problem Description
Game/App Problem: Every Game.
Error Type: Dark Saturation
Video Editor: I use Camtasia Studio 8 and Sony Vegas 13, but seperatly and never both for one Video. But this isn't important to know, because the problem causes the exporting feature of Action!
Description: My English is very bad, there for i did something for you to understand my Problem instantly.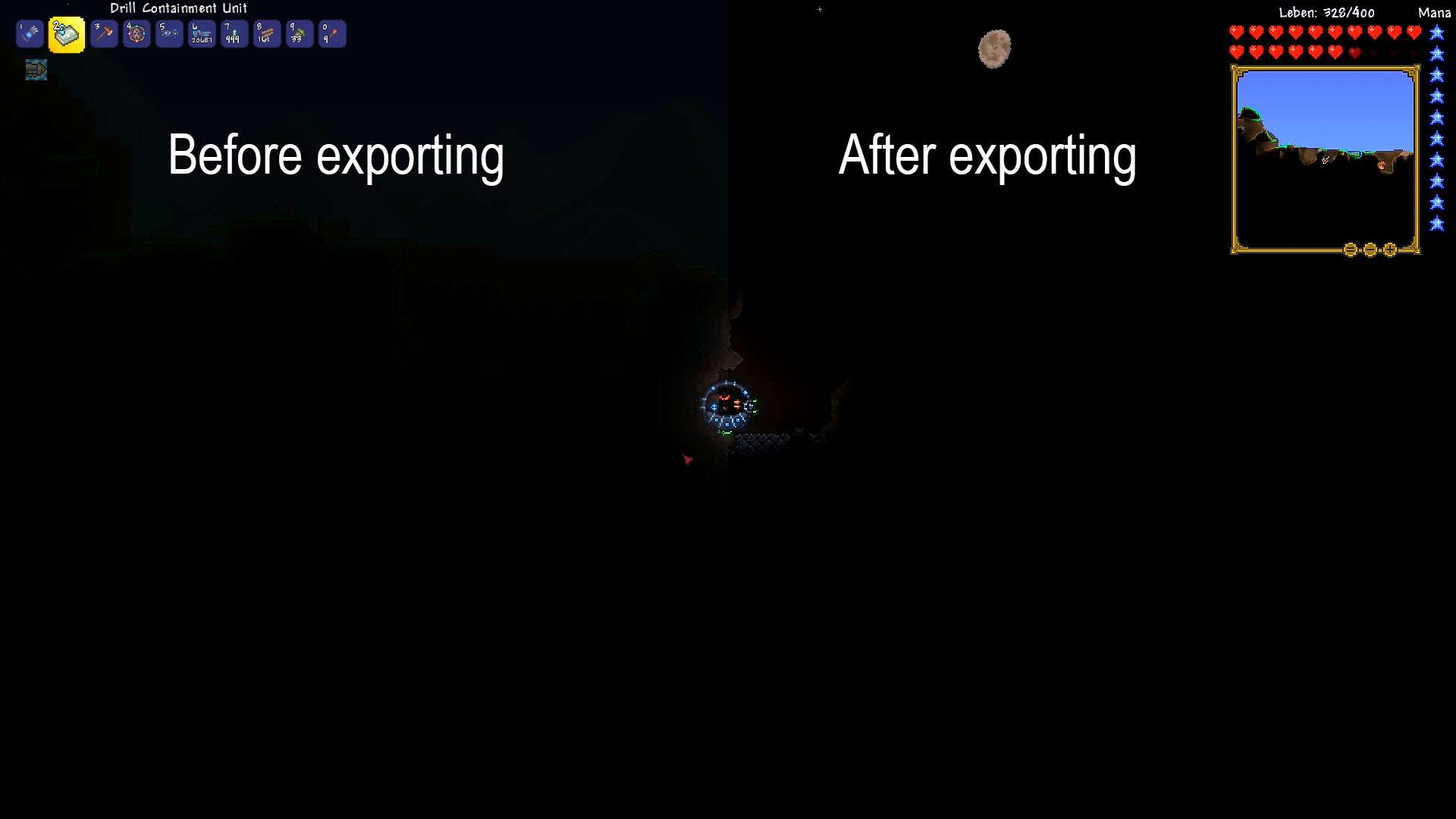 Drag&Drop the Picture in a new Tab or open this link, if you can't see it fully:
http://fs5.directupload.net/images/160602/eb7pqjux.png
Thats it. The colors on the right side are very, very dark after exporting the file. But on the left side, they are original to the colors ingame without recording.
How do i fix this? I can't upload this on youtube, if 50% at the Videolenght is dark colors, because the game has a Day/Night cyclus(my english is really bad.
Thanks for all your help.