Remote access & support
Forget about lags, say welcome to stunning 4K quality
Our cutting-edge engine brings remote control user experience to a whole new level. Control your Windows desktop, show presentations and access files from your personal computer with your Android mobile device or from another PC computer. All in lag-less performance and up to 4K quality.
|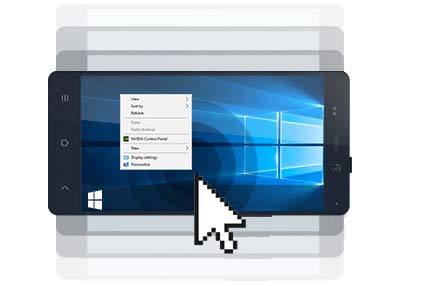 1.

The fastest remote access for Android and Windows

The ultimate Monflo's performance assures a smooth and lag-free PC remote control at all times! Try Monflo yourself - access and control Windows desktop in superb HD quality.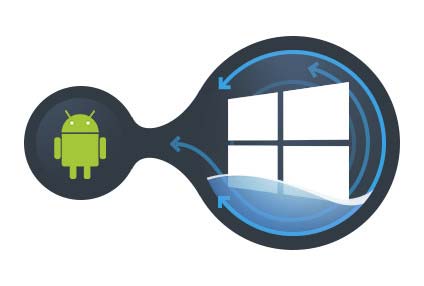 2.

All Windows applications accessed from Android devices!

With Monflo you can use any desktop application on your client device. You will get instant access to every application you have installed on your PC as well as your projects, documents, presentations. And all of this in outstanding quality and speed!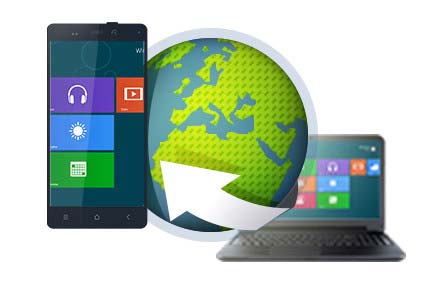 3.

Connect Anywhere.

There is no restrictions in using Monflo to remote from your client device, whether it is Android device or another PC. Even double NAT will not be a problem! Do not let yourself to be stopped by any technical issues - access your Windows PC wherever you are, any time you want.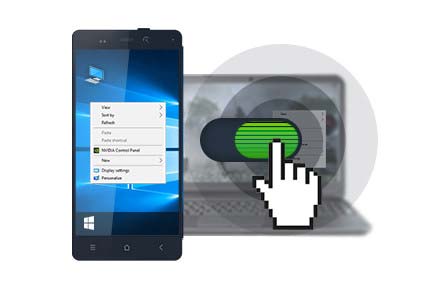 4.

Easy to use

Monflo guarantees the easiest remote access to your PC you can get on the market! All you need is to choose the computer you want to remote to from the list on your device and it's done! With Monflo's easy and intuitive user interface you won't get lost at any point of using remote control software.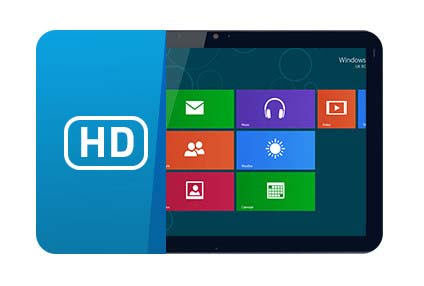 5.

Perfect remote access with smooth HD quality

Monflo guarantees the best performance, user experience and quality. Access any applications from installed on your Windows server computer in smooth HD quality from both your Android devices and another Windows desktops!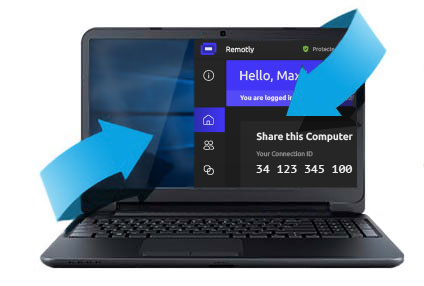 6.

Unique interface

Monflo's sleek and user-friendly interface provides ultra-fast and easy setup. Create your own predefined Favourite Lists and customize your user interface until you make it yours.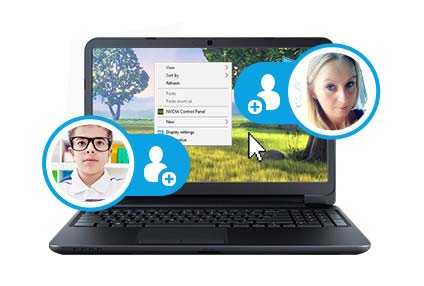 7.

Let other users use your PC

Use Monflo's Invitations System to create invitations for your friends or work partners. The access can be time restricted at any time, you can cancel and delete active invitations. You have full control over client devices.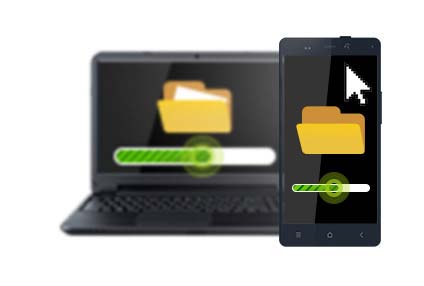 8.

Easy to use and fast file transfer

Use Monflo to transfer any files between your client and server devices. Keep your documents, pictures or presentations close to you at any time by staying connected to your server.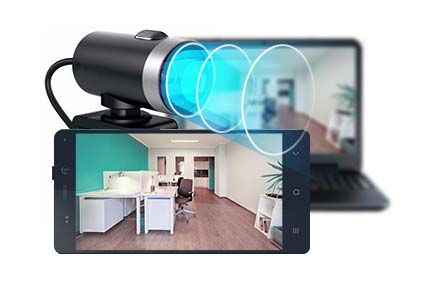 9.

Webcam monitoring with Monflo

We give you all-time access to webcams connected to your server computer. Wherever you are you can access the live view of any of your cameras. Monflo won't let you to miss a thing.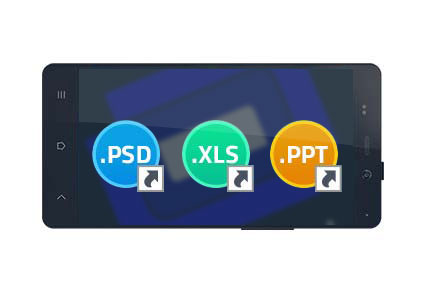 10.

Easily run your most used apps on client devices

Create your own custom lists of applications - that's the option that you will fall in love with. Stop wasting time on searching all over the server for the application that you need. Use our list creator and get easy access to your applications.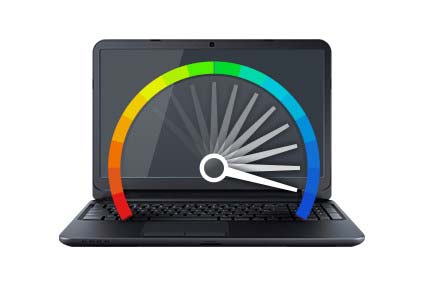 11.

Cutting-edge technology

Thanks to our cutting-edge Mirillis ultra-fast, multicore optimized application engine the ultra-high performance quality is combined with very low CPU and GPU usage. Enjoy the best quality even on slower devices!
12.

Fast and secure connection

All information data transmitted with Monflo is encrypted - audio/video and mouse/keyboard data. Unauthorized connections are avoided by the need of authorization of every device, that wants to connect, on your server PC. We keep your data private and secure.