Recording/capturing webinars to your PC
With Mirillis Action!, powerful Windows desktop recording tool, you can easily record all webinars, save webinar recordings on your local disk to watch them whenever you want or share it later with friends or publish on video portals.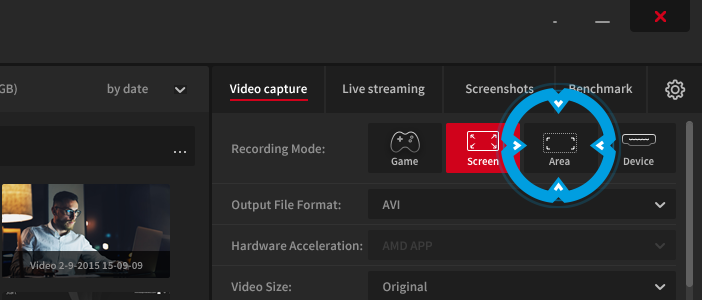 To record a webinar open your favourite webinar. Launch Action! Application and select the active desktop region recording tool. Place the Action! active desktop region above the webinar area that you want to record.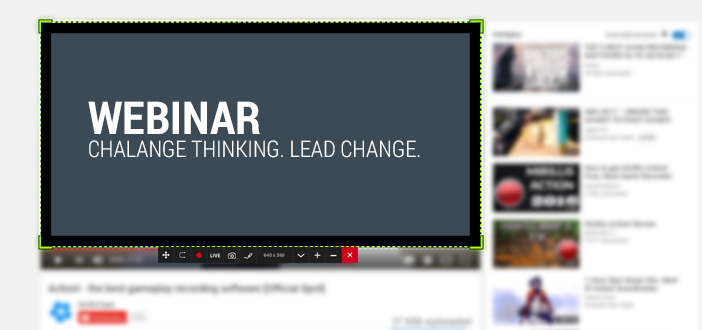 When you are ready, start webinar and start the video recording using red button or F9 hotkey. When your webinar is completed, press the stop recording button or F9 hotkey again.
The webinar recordings are visible with Action! Video recordings manager. Use mouse double click on your webinar recording to start video playback with Action! Player. You can open webinar recording file location, with "Open output folder" button located below video recordings list.