Splash Overview
The smoothest Video Player you have ever seen
The only player you will ever need. Stunning video quality thanks to advanced engine. Video conversion optimized for social media. Innovative and fully customizable user interface. In one word - Splash.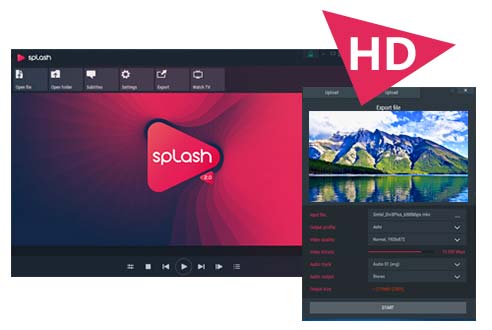 1.

Designed and optimized for HD!

Play and convert all your High Definition movies and camcorder clips, incredibly fast, smooth and without problems. You don't need any additional codecs. Download, install, watch, convert and share. It takes about one second to start application and High Definition video playback!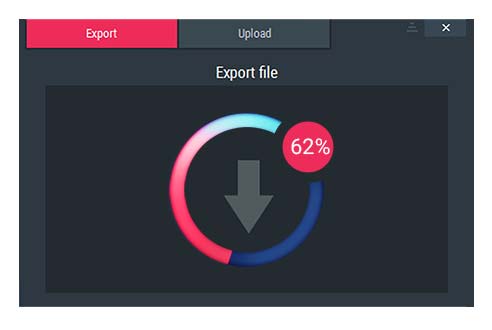 2.

Converting videos with style!

Enjoy the ultimate performance and stylish user interface. Select one of many predefined profiles and push a button to export your clips easily and fast to popular formats, your favorite multimedia devices, Facebook or YouTube™. Save energy and time choosing optimized and hardware accelerated video exporting with Splash!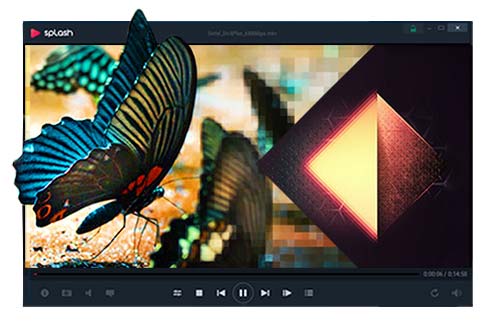 3.

Picture2 - stunning video quality!

Advanced picture post-processing engine, delivering stunning video quality. Watch standard and high definition videos like never before, enjoy smooth motion, crisp details and vivid colors. Download Splash now and use Demo Mode to see the difference!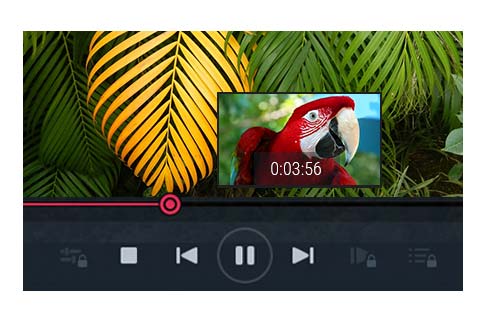 4.

Ultra responsive, stylish and innovative User Interface

Splash is compact, stylish, user friendly and incredibly fast! Discover Smart Seek, advanced seek mode designed to find specific movie scenes without interrupting video playback. Splash provides the best user experience for video files playback. Designed to enjoy multimedia the proper way.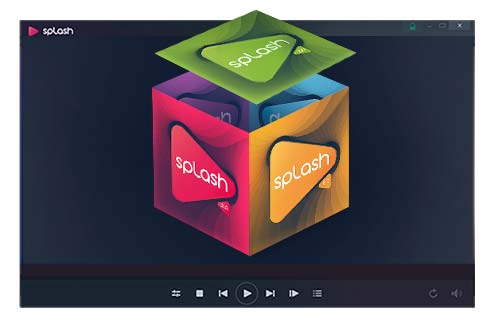 5.

Customize User Interface colors with Splash themes

With Splash themes you can change Splash User Interface color to match your preferences, your Windows desktop wallpaper or your current mood! You can select one of the predefined Splash themes with a simple option available in Splash general settings.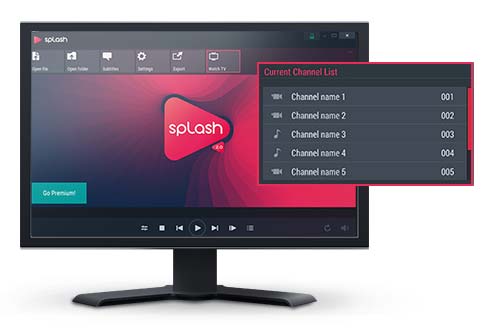 6.

Enjoy the best Digital Television quality with Splash

Watch high quality DVB-T television with pleasure. With user friendly interface and the ultimate video decoding performance Splash provides easy navigation and fast channel zapping. Rediscover standard television with high quality and power saving image post-processing technologies.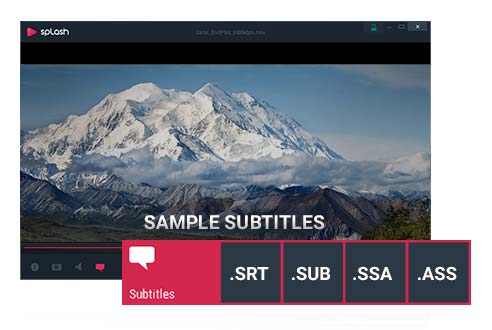 7.

Support for all major subtitles formats and easy navigation

Splash supports all popular subtitles formats including internal and external file formats. Loading subtitles with Splash is extremely easy and with a few simple options you can quickly adjust subtitles font type, font size, color and position.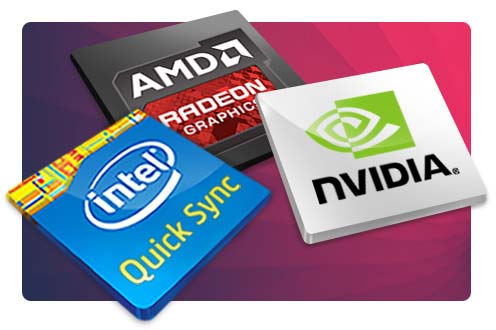 8.

Enjoy the ultimate performance!

Take advantage of the latest hardware acceleration technologies to save your time and reduce power consumption. Splash combines all the latest technologies including NVIDIA® NVENC, AMD APP and Intel® Quick Sync Video with hardware accelerated video decoding to boost exporting process even more!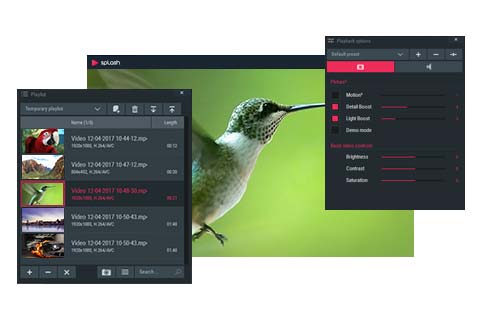 9.

Splash - the best player for your HD camcorder clips!

Splash supports AVCHD™ format. Rediscover High Definition quality with Splash and state-of-the-art Picture2 technology! Watch your 20/24/25/30p clips smooth like never before with Motion2 technology.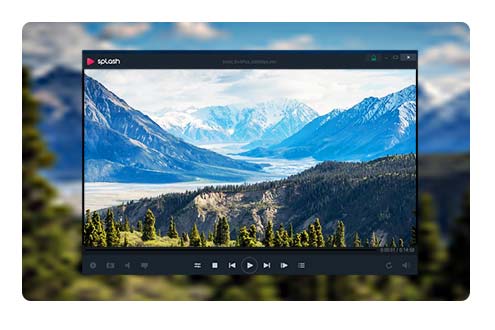 10.

High quality video scaling

Convert your videos with advanced video preprocessing technologies. Splash high quality scaling keeps your videos sharp and clean every time you export your original video to lower or higher resolutions. The technology is optimized for multicore CPUs to provide an excellent performance.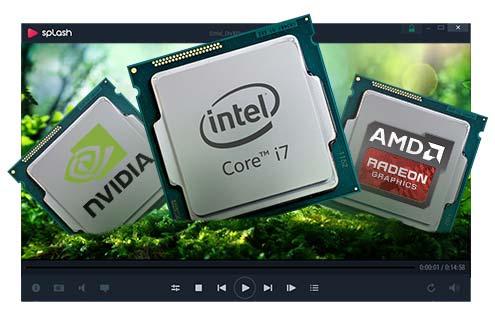 11.

Featuring Mirillis Codecs

Ultra fast audio and video decoders designed for your multi-core processor and graphics card hardware acceleration (GPU). Choose our optimized low power consumption technologies, save your mobile PC batteries, money and the environment. You don't need any additional codecs to play the best quality videos now!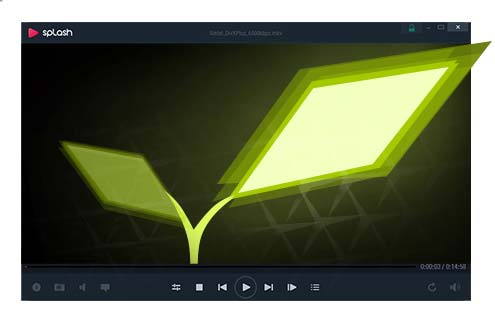 12.

Save energy with Splash!

Think green! Save energy, save your money and enjoy longer video playback on batteries with the ultimate Splash video playback and converting performance. Use Splash with the latest NVIDIA®, AMD and Intel® hardware accelerated video decoding and encoding technologies to reduce your PC power consumption.