If you think seriously of video production and LIVE streaming on YouTube or any other platform, creating a personalized logo that will define the theme of your channel is a must. Technically speaking, even if you are an absolute beginner we have a great news for you!
Look:
Nowadays, creating your own overlay graphic doesn't have to break the bank and takes less time and effort than you might expect.
And today we are going to present you with 5 great and absolutely FREE logo makers that will help you to create great looking designs for your own branding purposes.
But that's not everything!
Extra Tip: We will also show you how to easily customize, resize and reposition your logo on your screen to achieve a perfect and professional looking LIVE stream.
Interested? So, let's dive right in!
After testing a heap of options we have selected 5 super easy tools that allow you to create a memorable and distinctive logo design.
Canva is a high-class graphic designing service that will help you to build your brand identity with a unique logo. With Canva you can choose from a wide variety of templates or upload your own elements and images. To get started with creating your own logo design you need to set up a new Canva account, choose your templates or upload your own designs, make some changes, save it and…bada bing, bada boom – you're set! Easy-peasy, right?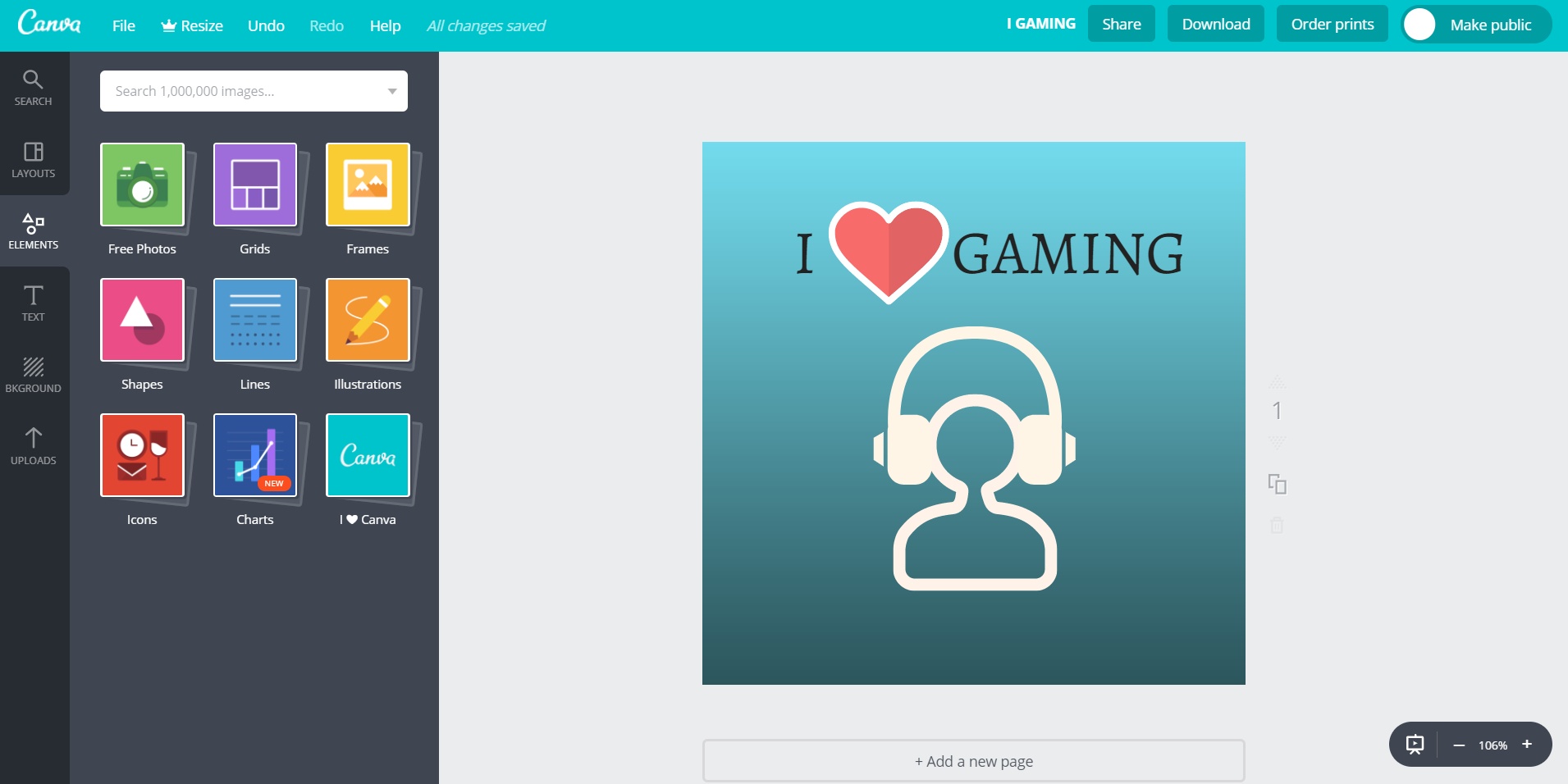 Ucraft is another popular logo maker with dozens of templates to choose from. As soon as you click on create logo icon you will see 3 editing options: icon, text, and shapes. There's nothing simpler! Create a logo that reflects your personality and conveys your channel's main theme.
Note: Remember to choose the adequate font and typography and do not apply too many details. The most famous brands made their mark by simplicity.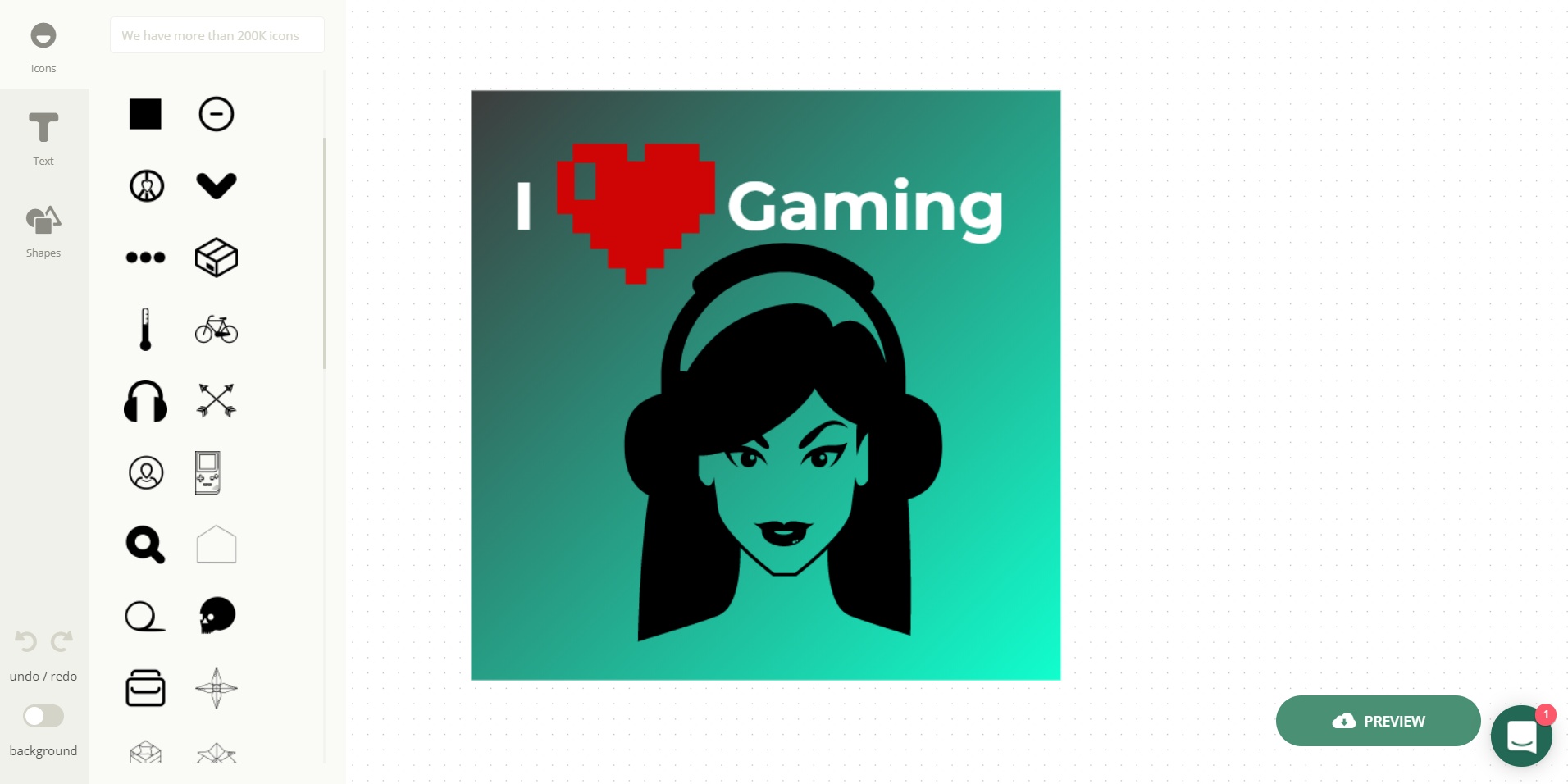 Online Logo Maker is a great option that will help you to create a custom logo for your brand without spending much time. Fast and easy Online Logo Maker allows you to design your logo in less than 10 minutes. It offers a wide range of topical symbols divided into categories that can be added to your design. After the symbol is chosen, you may reduce, increase, duplicate, rotate it or even change the original colors. Just like Canva and Ucraft, if you don't find the perfect symbol you can always upload your own images from your computer.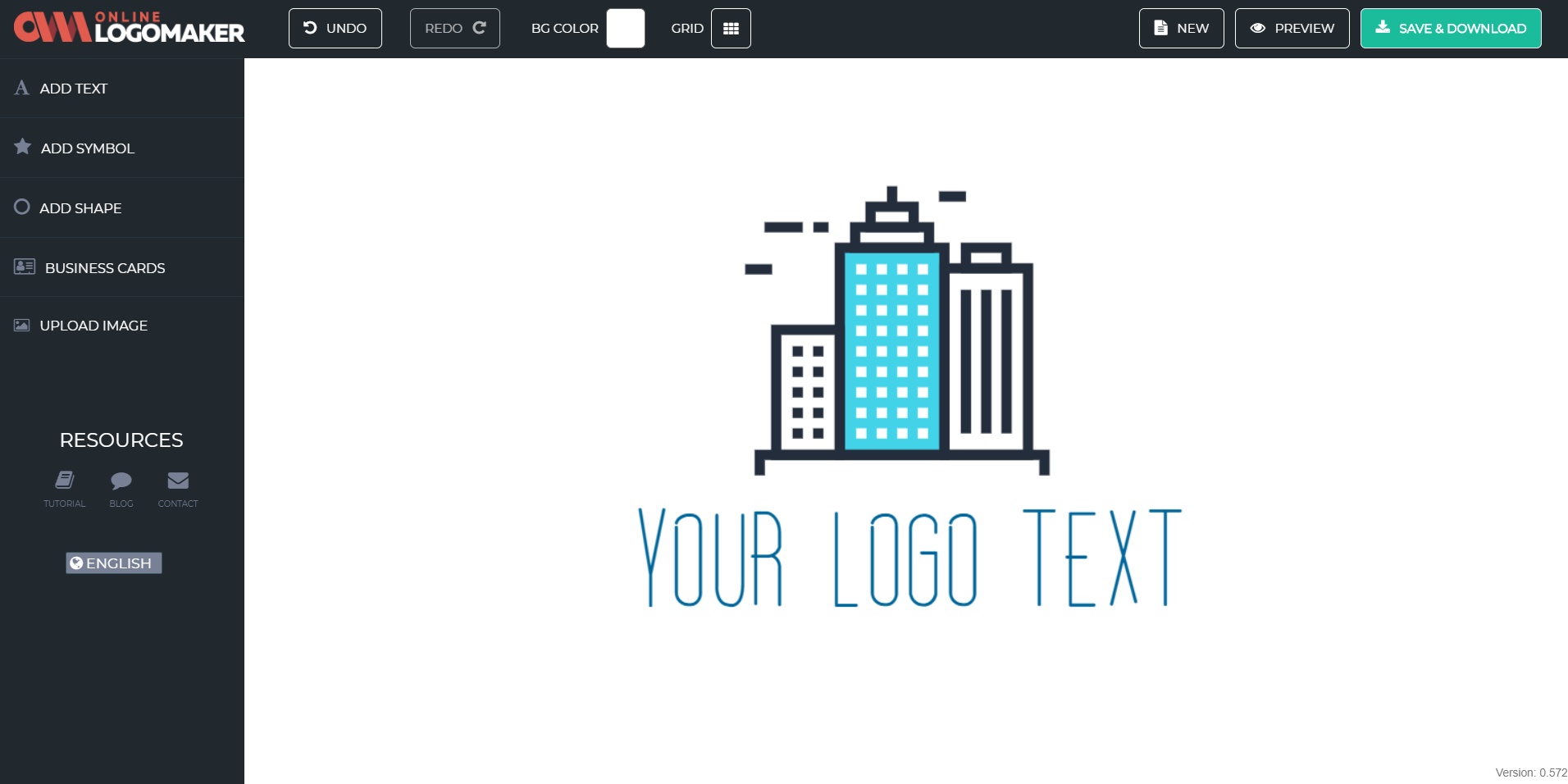 Free logo maker for everyone including YouTubers, entrepreneurs, small businesses and many others. All you have to do is to choose the name for your brand, select a template from a great number of free logos inside the editor, make some changes like color, font, shape and download your logo for free or purchase a high-resolution version.
Extra Tip: Make your logo distinctive! Have fun and customize your logo until you think it's perfect.
There's nothing to come to your mind already? Don't worry, you can look for some inspiration on Pinterest, Logo of the Day, Designspiration or Logospire. Don't copy since one of the characteristics of a great logo is that it needs to be unique.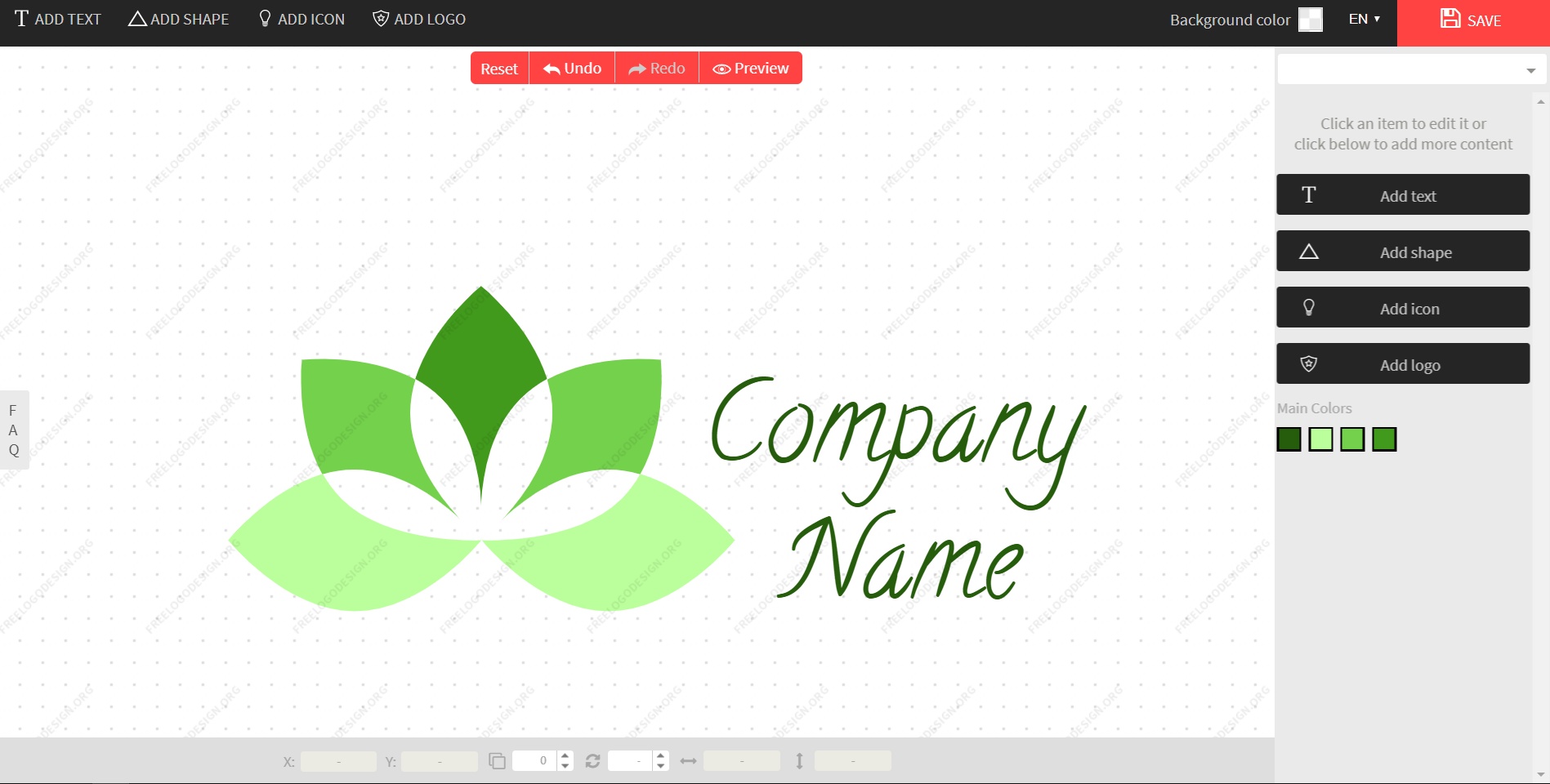 To start creating your logo using this easy and free logo maker, go to search bar and look for a graphic you need. Then click on the graphic and customize it according to your preferences: resize, change color, move it wherever you want. Next,  add the text, change the font, size or color of the letters. You may also add shapes, change the arrangement of the elements, crop your logo and more.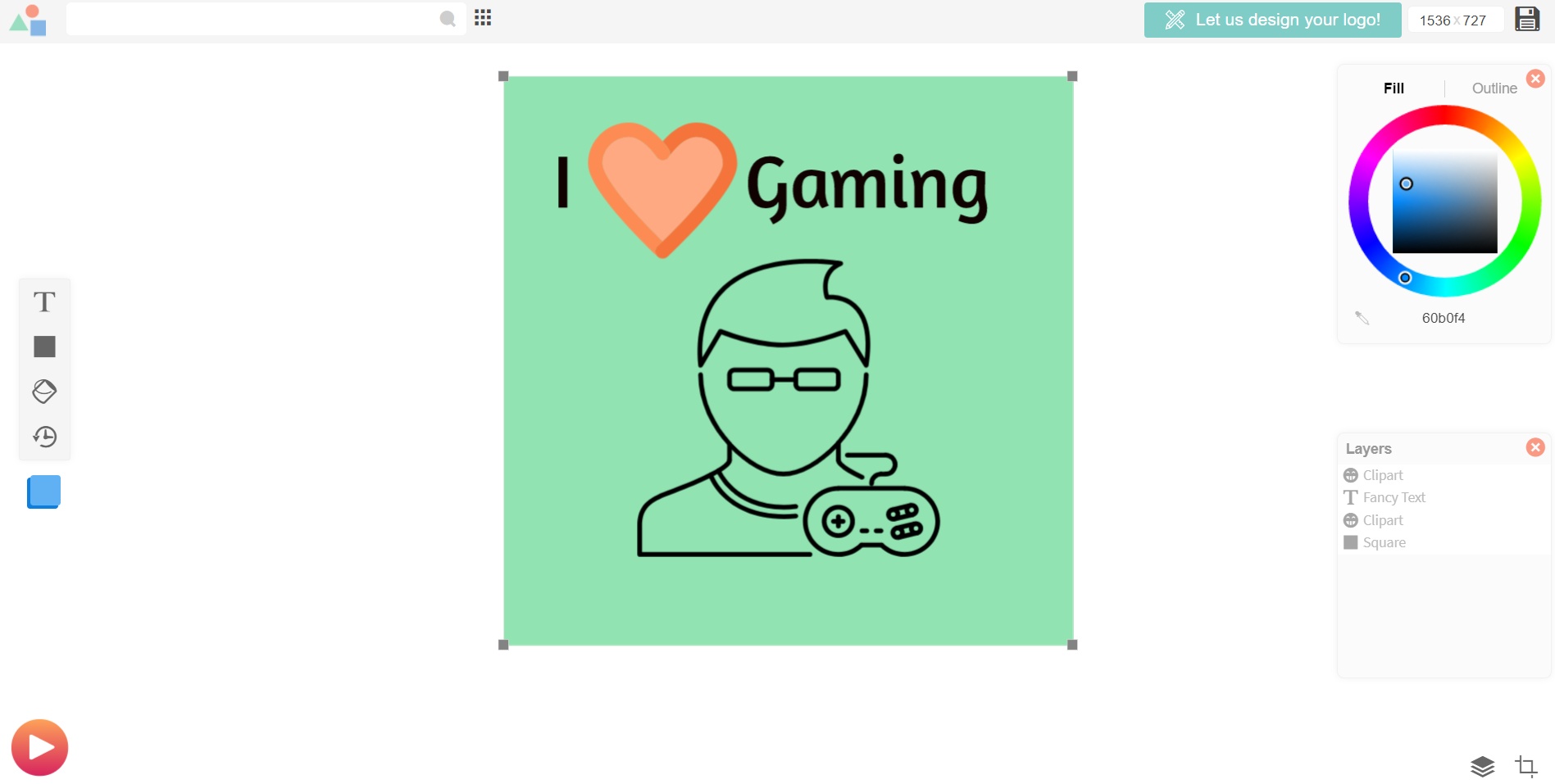 All right. You have just designed your own logo but the question is: How to add the logo to my LIVE stream?
Nothing simpler!
Open Action!, select "Video capture" tab, scroll down the list or extend the interface (hold and drag) and make sure to tick "Overlay graphics". Then click the empty box and upload your logo from your PC.
Done.
What next?
Once you uploaded your logo to Action! you want to see how it will look like on your final stream or recording, right? To do this go to the left side of Action!'s interface and click "Preview".
Now you can resize and reposition your overlay graphics according to your needs. Make sure that your logo has the right size so that it does not cover the important elements of your video.
Don't worry, even if you already start your LIVE stream or your recording, you can ALWAYS change the position of your logo on the screen using Live Video Composition Preview in a real time. Crazy, right?
However, if you're still not sure how to upload and customize your logo watch the video below.
To sum up, without a logo it's impossible to boost your brand recognition. What's more, designing your brand new logo can be a fun and easy process. Keep in mind that all logos should convey a message and you'll need to decide what you want yours to say. Remember about your audience!
As you can see, uploading your logo to Action! and all customization process is also a piece of cake.
Everything is very simple and intuitive.
So…
Don't waste your time anymore and… happy creation!
If you have your own Logo Makers that you use, share your ideas in the comment section below!