Hello Guys!
Here's the first giveaway on our blog in 2018! Join the competition and win a lifetime commercial license to Mirillis Action! screen recorder 🙂
In order to win, you need to post in the comments your New Year resolutions!
You can post only one comment. No cheating – otherwise you will be disqualified.
The best comments will receive a prize! Your comments will be sent to a draft, so no one could copy your entry and use it as their own. All entries will be approved after the competition. Please provide your real email in the comments. Otherwise, we won't be able to contact you.
The competition starts today – 15.01.2018 and ends on 22.01.2018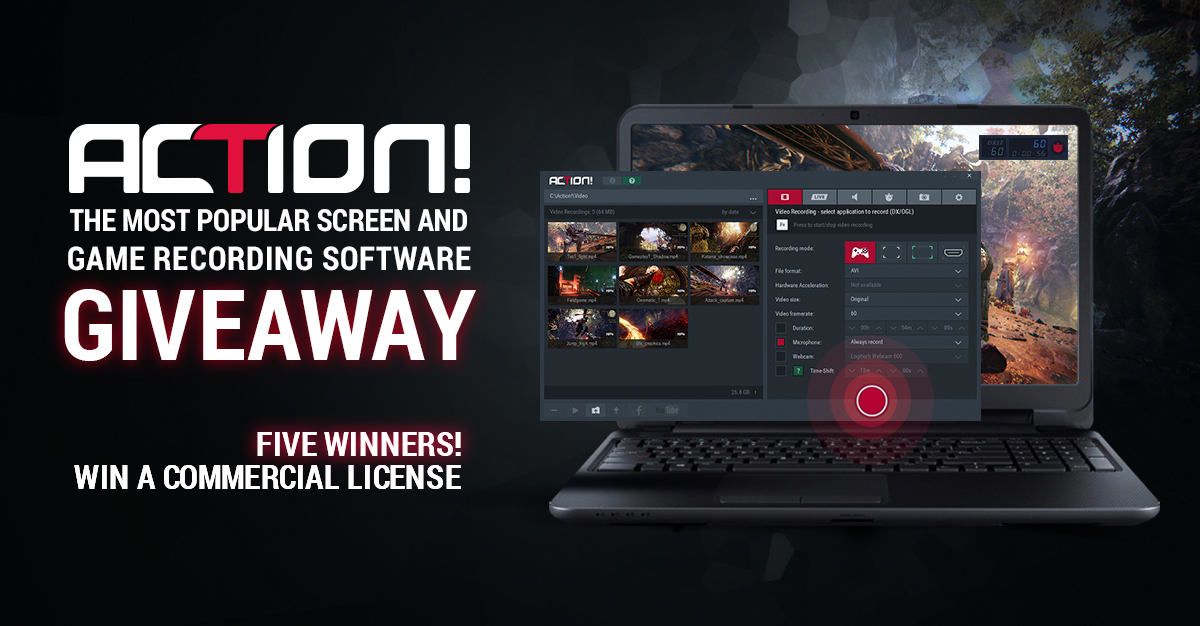 The terms and conditions:
1. Participation Period: The Contest is open for participation from 15th January 2012 to 22nd January 2018.
2.The winner is notified directly: The main prize winners will  be notified directly via email by 24th January 2018
3. Contest organizer: The Contest is organized by Mirillis Ltd, having its principle place of business at ul. Fabryczna 14b/1, 65-410, Zielona Góra, woj. Lubuskie, Poland
4. Personal Data: By participating in this Contest the participant accepts that the personal details will be processed by Mirillis Ltd. in order to administer the Contest.
5. You can contact us via team@mirillis.com
6. By participating, you accept the terms of this competition.
Do you have any questions? Feel free to ask them in the comments!
We hope you will have fun! 🙂