Do you want to record or stream Apex Legends with no problems? We have a solution for you. Action! game recorder and streaming software is currently the only gameplay recorder that enables you to capture and broadcast your Apex Legends gameplay in a hassle-free way.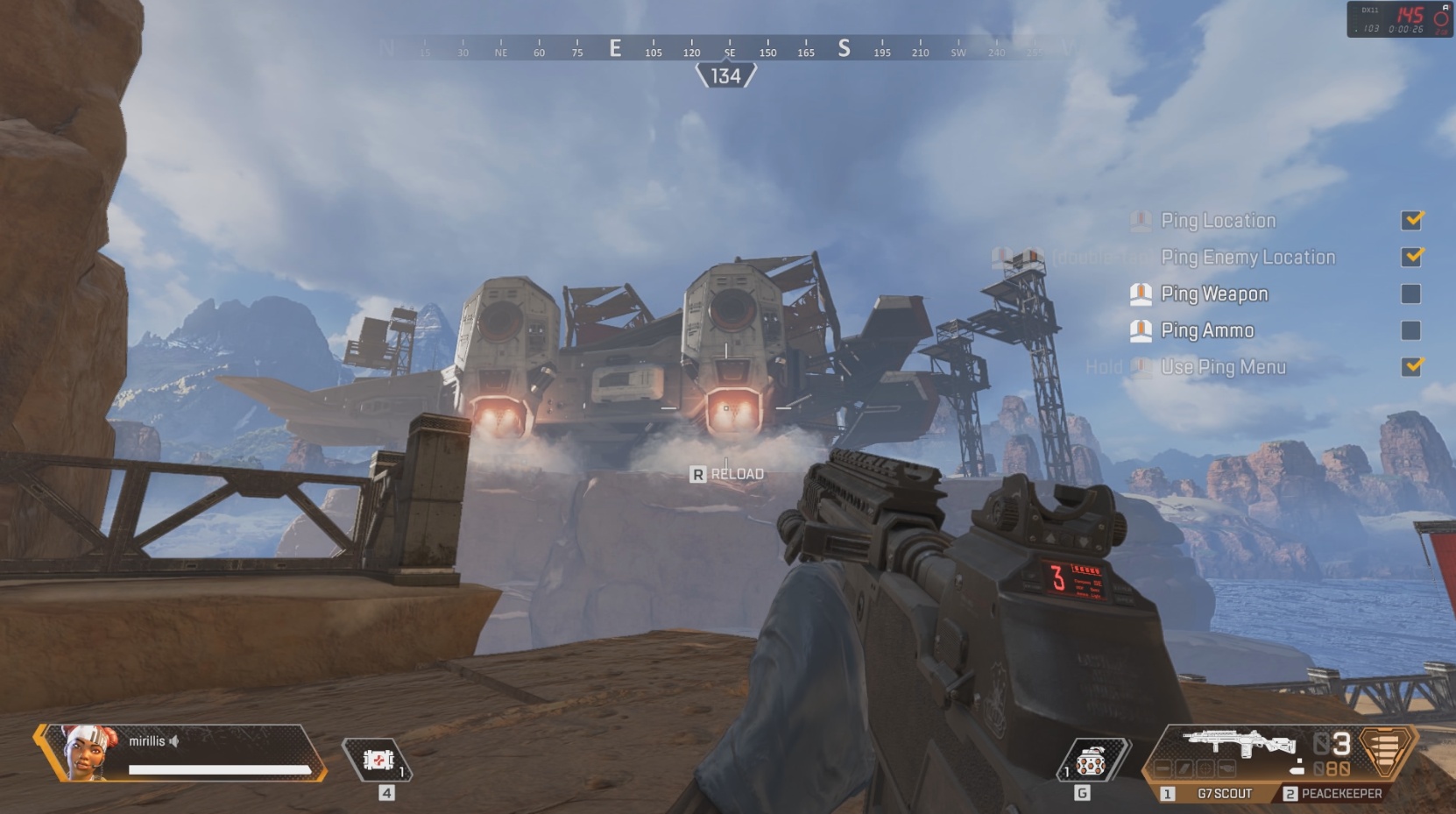 So, if you want to be one of the few top gamers who record and stream Apex Legends gameplay in outstanding quality to YouTube, Facebook or any other platform, do not lag behind your fellow gamers and learn how they do it right now. There are only 2 minutes reading including a step-by-step video tutorial of how to record Apex Legends and how to stream this game to any streaming service you can imagine.
Let's dive right in!
First of all, you need to download and install Action!, then open the program and switch to game mode, open Apex Legends, and press F9 to start recording. Before you start recording or streaming, you might want to adjust some settings like volume balance between your mic and system sounds, webcam size and position on your screen, microphone noise reduction and more.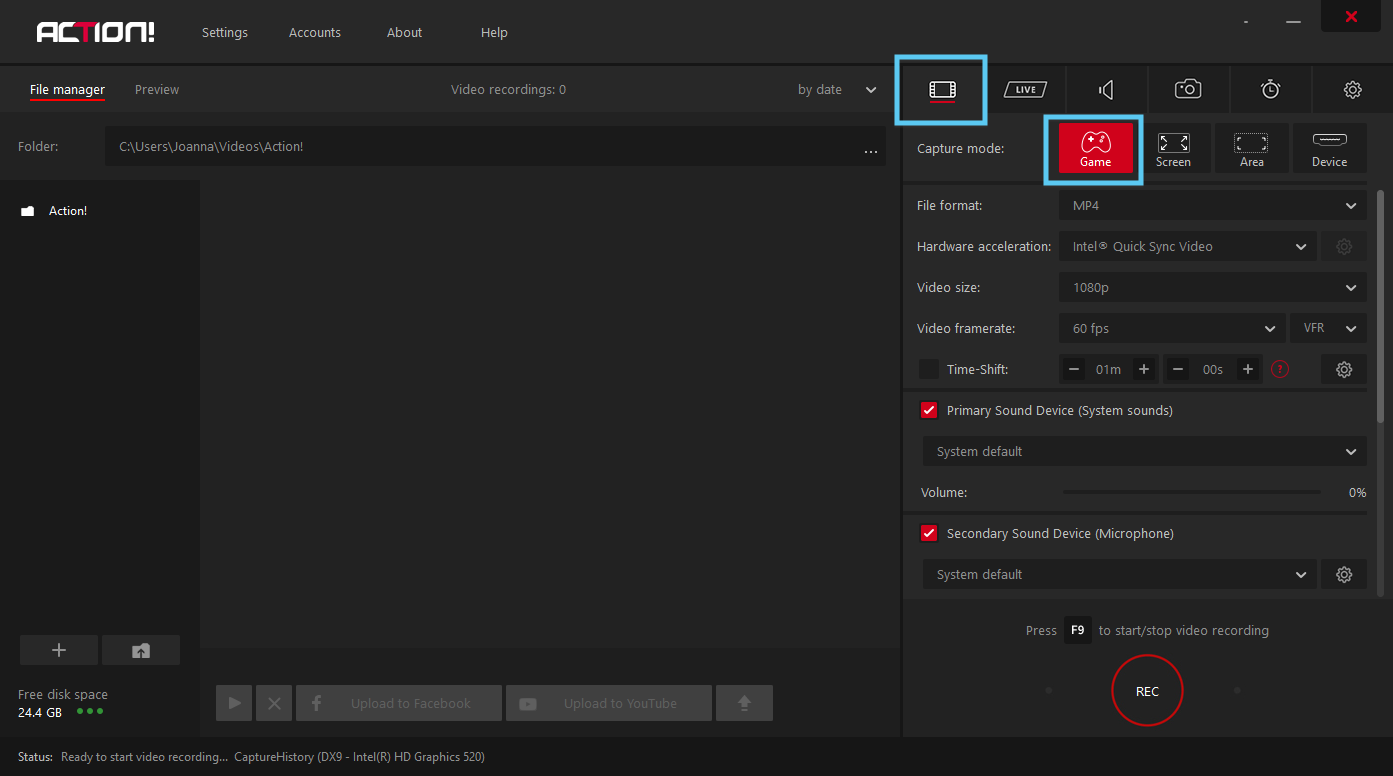 With Action! you can easily stream your Apex Legends to your favorite broadcasting platform like YouTube, Facebook, Twitch.tv, Smashcast or any other custom RTMP destination. To start streaming you need to enable LIVE streaming mode in Action!, choose the game mode, log in to your favorite service and start streaming.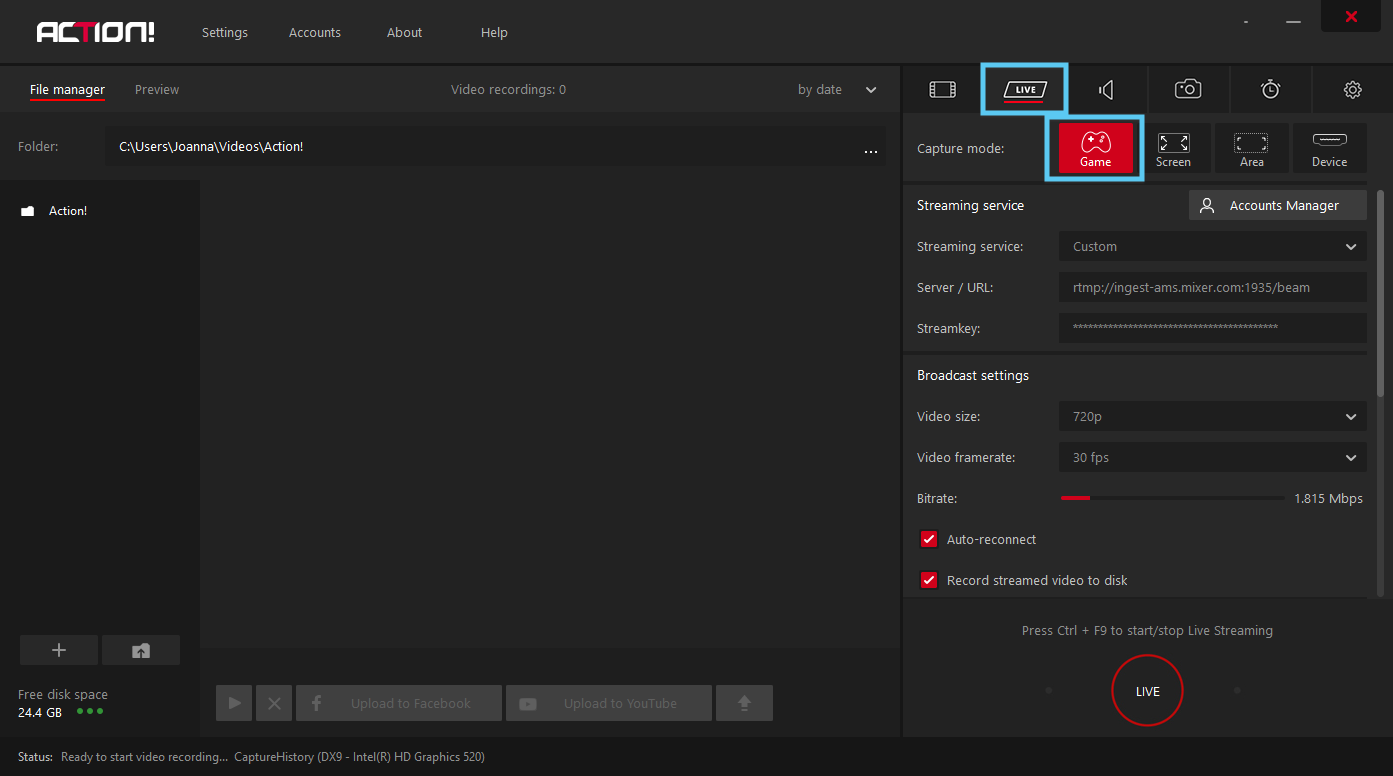 If you want to apply some graphics or streaming overlay to your stream, jump to this reading What are overlay sources and how to use streaming overlays to create a pro looking live stream.
Check to our short video tutorial to learn how to easily capture or stream your Apex Legends gameplay:
And now a few words about a game itself. If you want to record or stream Apex Legends you probably already know the game very well, however for those who are here just to read something interesting, Apex Legends is a free battle royale game that presents a unique cast The game has been fully reviewed by Dan Roemer on destructoid.com and it can be found here Review: Apex Legends
All in all, with Action! you can create outstanding quality video files of your Apex Legends gameplay and then upload your recordings directly to YouTube or Facebook. What is more, you can broadcast your video to any streaming platform you want in a hassle-free way, applying your favorite streaming overlays or logo graphics.