Podcast: Open in a new window | Download
Everyone who is interested in recording games, tutorials, webinars or would like to stream their activity, they need to equip their room with a few essentials depending on the requirements, since good computer alone might not be enough to guarantee you a success. Nowadays, competition is so huge that quality of the videos recorded in terms of sound and visuals is extremely important for viewers that have so many videos to choose from. That is why we've prepared a list of several items that will help improve the quality of your videos.
Microphones:
Depending on your needs you might need either the best microphone from the list, or the cheapest budget version. Either way, when you read through this article, decide for yourself which microphone suits your requirements overall. Starting the list from the absolute best microphone: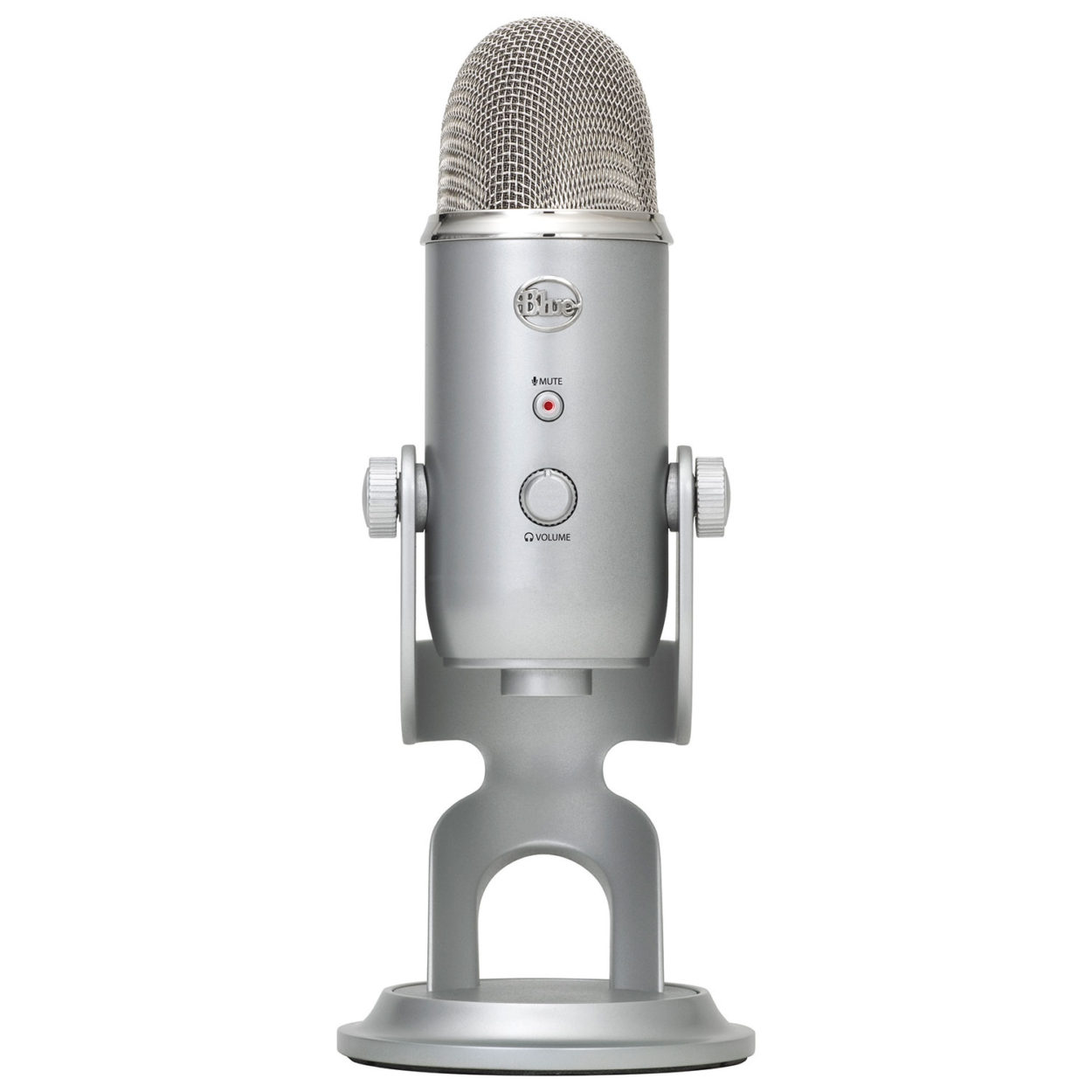 Blue Yeti (Cost range: 115USD-150USD): This is probably an absolute must for all those who are looking for a recording experience when it comes to streaming and tutorials where it is required to professionally explain given topic. Blue Yeti records sound almost perfectly in most situations. Setting up this microphone takes seconds. Its performance in places less than ideal for recording is still more than acceptable. This is due to the adaptability of the microphone.
The shape itself of the microphone is more than okay, and doesn't take unnecessary space of your desk (which is probably already limited).
The sound quality is definitely something that Blue Yeti can be proud off. While most of the microphones require to be next to your mouth to sound "okay", with Blue Yeti you can safely put the microphone on the side and be sure that the quality of sound recorded is still top notch (while other microphones might already distort the sounds). There are drawbacks to this unfortunately. For those who use the microphone for gameplay, the microphone tends to pick up the sounds from your keyboard, mouse clicks and various other undesirable noises. You might need to put something to dampen those sounds beneath the microphone (as the foam pad located below might still not be enough)
Pros:
Quality totally worth the price tag

Doesn't take much space

Maintains quality sound even if recorded from distance
Cons:
May catch various undesirable sounds (mouse or keyboard clicks)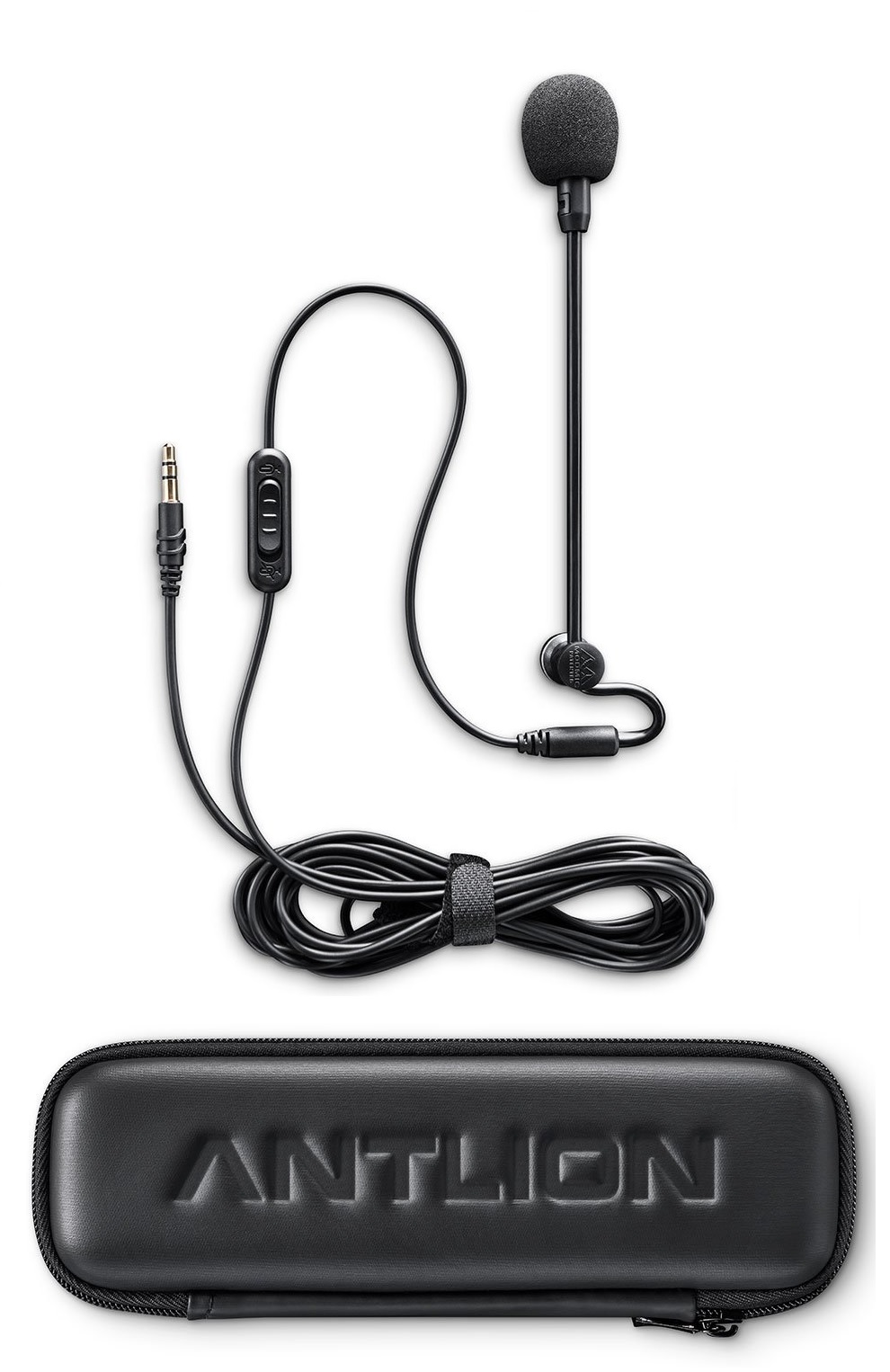 Antlion Audio ModMic 4.0 (Cost: ~50USD): This microphone is a perfect fit for all those who do not want a standing microphone who would only take already limited free space on the desk.
Attaching the microphone is very easy. Only thing you need to do is to attach adhesive tape and make your microphone magnetically attach to the uncovered side of it. You can safely remove the microphone anytime, if you don't currently need it.
While the quality is slightly worse than in Blue Yeti microphone, it's still much better alternative than build-in microphone within your headphones.
Because of the requirement to keep the microphone close to the mouth, certain unpleasant sounds might be hearable, such as breathing and hissing. That might slightly put-off your viewers. You might need to use additional filter to remove those sounds. However, MidMic does a really good job at omitting background noise such as mouse and keyboard sounds.
This microphone does a fantastic job if you want to record scripted videos such as tutorials, since you can minimize the breathing and hissing so the quality is nicer. While streaming, it's not always possible to control your breathing or the way you speak. And of course the price tag makes is definitely a microphone worth considering.
Pros:
Doesn't take space on the desk

Good quality for price tag

No background sounds
Cons:
You need headphones to position the microphone properly
Webcams:
When it comes to webcams, you might need something that is suitable for creating various vlogs, webinars and live streaming sessions. Of course there are many high budget items that could be on the list, however we will focus on two, that in our opinion are one of the most popular, and thus useful for recording purposes.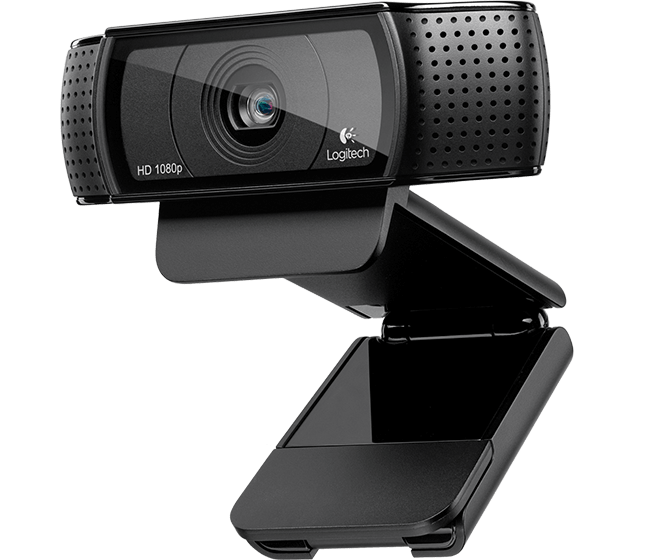 Logitech C920 (Cost ~70USD):
With its great 1080p resolution and incredible FOV with focused image someone might say that this model might actually be a full fledged camera (except it isn't).
This is probably one of the best models when you want to limit the lighting in your room, since this webcam does an incredible job at retaining the quality in low light places.
The reaction time on focus change is very fast. There is no blur even someone is moving object fast on the screen.
C920 is equipped with auto image adjustment which works great in changing lighting conditions.
While the angle from which the camera captures the image is considered one of its pros, it just as well can be considered it's drawback due to the fact that facecam options during live streaming makes the user look way too small. With Logitech software however, it is possible to create a digital zoom in order to make necessary changes. Don't worry – the quality won't drop significantly.
Pros:
Best webcam available in this price range

Great quality even with insufficient light

Great focus (no blur)
Cons:
Need to manually install Logitech software for more features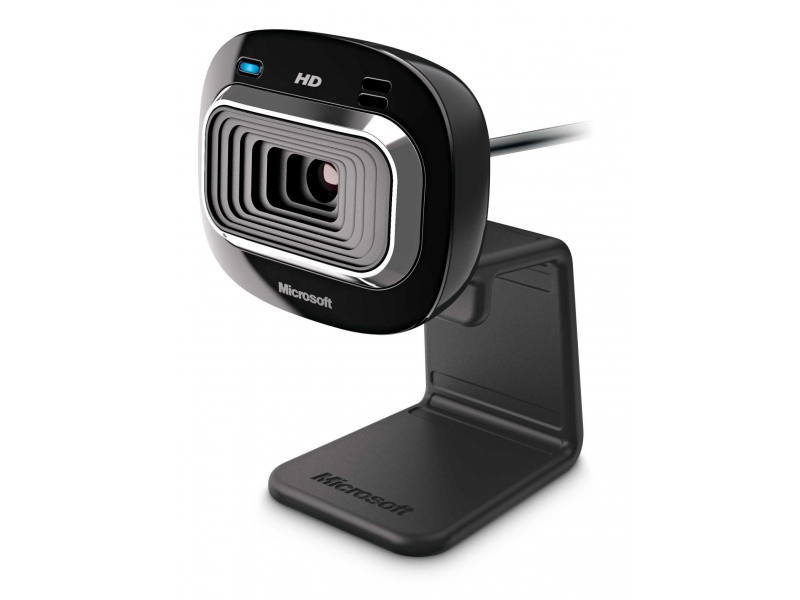 Microsoft LifeCam HD-3000 (Cost: ~25USD): Best choice for people who have even more limited budget or do not necessarily need a perfect webcam to make their videos shine.
To make it work, all you need to do is plug it in and you are good to go. It is very easy to fit the camera on every monitor there is so everybody should find it satisfying. Generally the webcam is user-friendly with many quality-of-life traits that we can attribute to this model.
The software that is installed automatically does a decent job at setting your camera settings properly. In certain conditions it might struggle with white balance adjustment but other than that, everything seems okay. For those who would rather do things by themselves, it is possible to turn off automatic adjustment to avoid any inconveniences.
While LifeCam HD-3000 falls far behind in comparison to Logitech c920, due to its price tag it is definitely a good starter webcam for each aspiring live streamer or vlogger.
Pros:
Very cheap

Good quality

Plug-and-play. Software that is installed automatically does all the work for you

User-friendly and flexible shape
Cons:
Much worse performance in dark places
Conclusion
With the steady growth of popularity of video recording and live streaming, it must be remembered that equipment an integral part of your videos. Thanks to high quality sound and picture on your webcam, you can be sure that someone will stay longer on your stream to find out what is it your doing all about. When it comes to video recording, your tutorials will sound professionally, with clear sound and good picture of what you're showing.
Also keep in mind that recording your screen, webcam and microphone is always flawless with Mirillis Action!