We have recently reached 25,000 likes on our Facebook Fan page, and want to thank you for your big support! We really appreciate it and want to give you away 5 keys with single, life-time commercial license.
In order to win, you need to answer this question: What do you plan to record with Mirillis Action! screen recorder?
The best answers will receive a prize! Your comments will be sent to a "draft", so no one could copy other answers and use them as his own. All comments will be approved after the competition.
We will send the prize directly to the winners via email.
The competition starts today  09.10.2018 and ends on 12.10.2018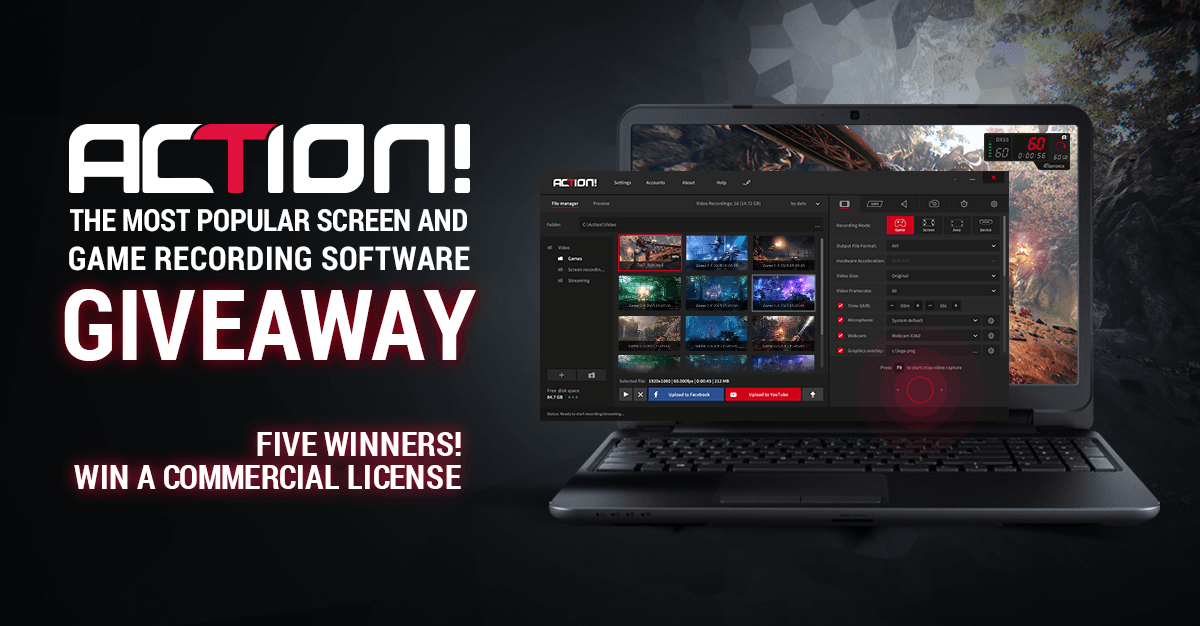 The terms and conditions:
1. By participating in this competition you agree to receive emails from Mirillis Ltd.
2. Participation Period: The Contest is open for participation from 9th October 2018 to 12th October 2018.
3. The winner is notified directly: The main prize winners will  be notified directly via email by 13 October 2018
4. Contest organizer: The Contest is organized by Mirillis Ltd, having its principle place of business at ul. Fabryczna 14b/1, 65-410, Zielona Góra, woj. Lubuskie, Poland
5. Personal Data: By participating in this contest the participant accepts that the personal details will be processed by Mirillis Ltd. in order to administer the Contest.
6. You can contact us via team@mirillis.com
7. By participating, you accept the terms of this competition.
Do you have any questions? Feel free to ask them in the comments!
Thank you again, you are amazing!