Today we just got 20,000 followers on our Facebook Fan page, and want to thank you for your big support! 🙂 We decided to give away 5 keys with single, life-time commercial license.
In order to win, you need to answer the question given here: 

Action! game recorder GIVEAWAY
The best answers will receive a prize! Your comments will be sent to a "draft", so no one could copy other answers and use them as his own. All comments will be approved after the competition.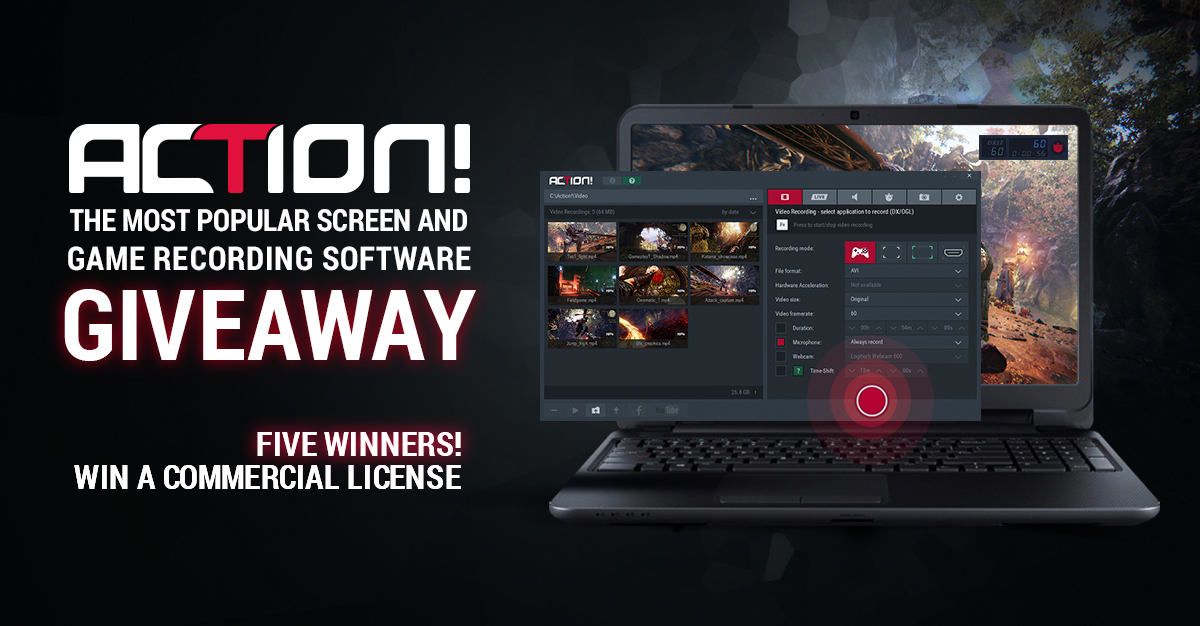 The terms and conditions:
1. By participating in this competition you agree to receive emails from Mirillis Ltd.
2. Participation Period: The Contest is open for participation from 14th September 2017 to 21st September 2017.
3.The winner is notified directly: The main prize winners will  be notified directly via email by 22nd September 2017
4. Contest organizer: The Contest is organized by Mirillis Ltd, having its principle place of business at ul. Fabryczna 14b/1, 65-410, Zielona Góra, woj. Lubuskie, Poland
5. Personal Data: By participating in this Contest the participant accepts that the personal details will be processed by Mirillis Ltd. in order to administer the Contest.
6. You can contact us via team@mirillis.com
7. By participating, you accept the terms of this competition.
Do you have any questions? Feel free to ask them in the comments!
Thank you again, you are amazing! 🙂