When you thought about creating a channel on YouTube, you most probably struggled for a long time with Photoshop to create the best channel art. Meanwhile, you don't need Photoshop at all to create stunning and enticing channel art for yourself. Check out our list of couple free tools that might help you create your perfect channel art.
Canva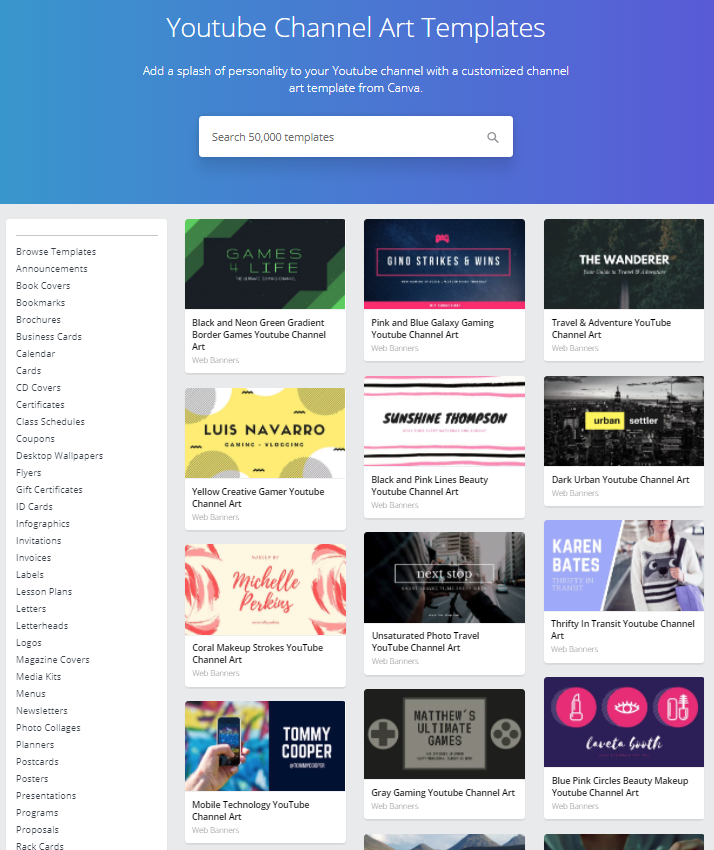 We've mentioned Canva before, when we discussed some of the essential apps for YouTube creators. Canva can be extremely helpful when creating your YouTube channel art. With wide array of templates that can be freely edited, this is a great choice for you to start. It won't cause you any difficulties to get to know this tool. All of this is free.
If you feel like the free package (while keeping in mind that it's incredibly big) isn't enough for you, you may always check the paid templates for some additional inspiration. The possibilities are nearly endless here.
YourTube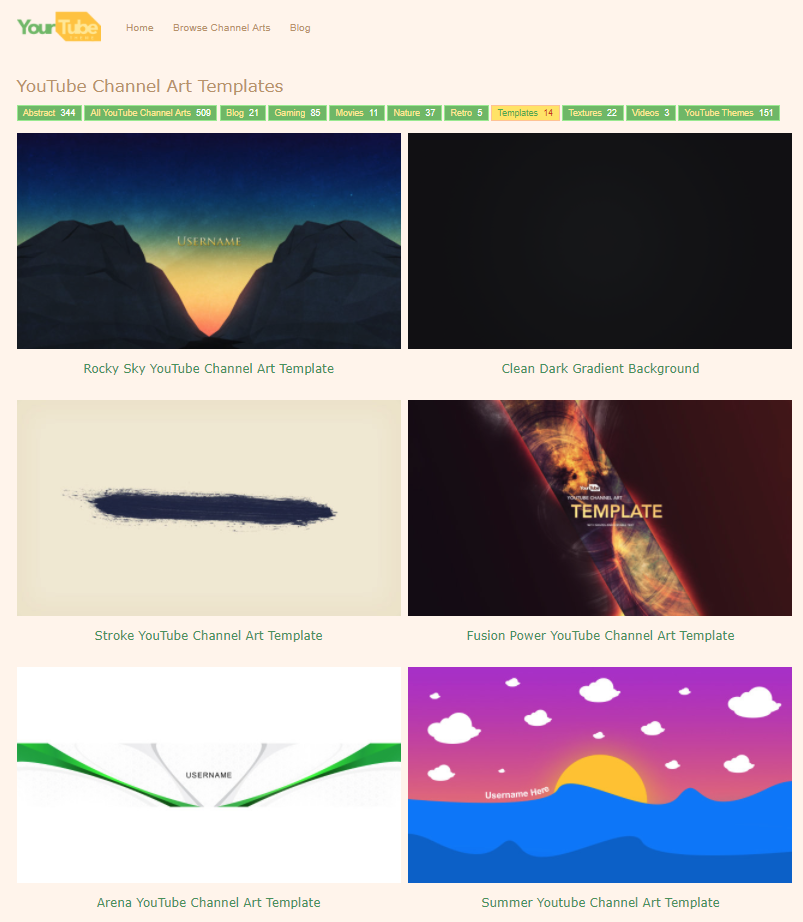 YourTube won't do everything for you, but you will have a great basis for your channel art if you are in need of an advanced looking art. However, unlike in Canva, you will be able to additionally edit the channel art in Photoshop (since downloaded file can be saved in PSD file format).
You may find on the site lots of great channel art templates that are available for free. You may also combine pictures from other sources (which is a really cool thing).
Fotor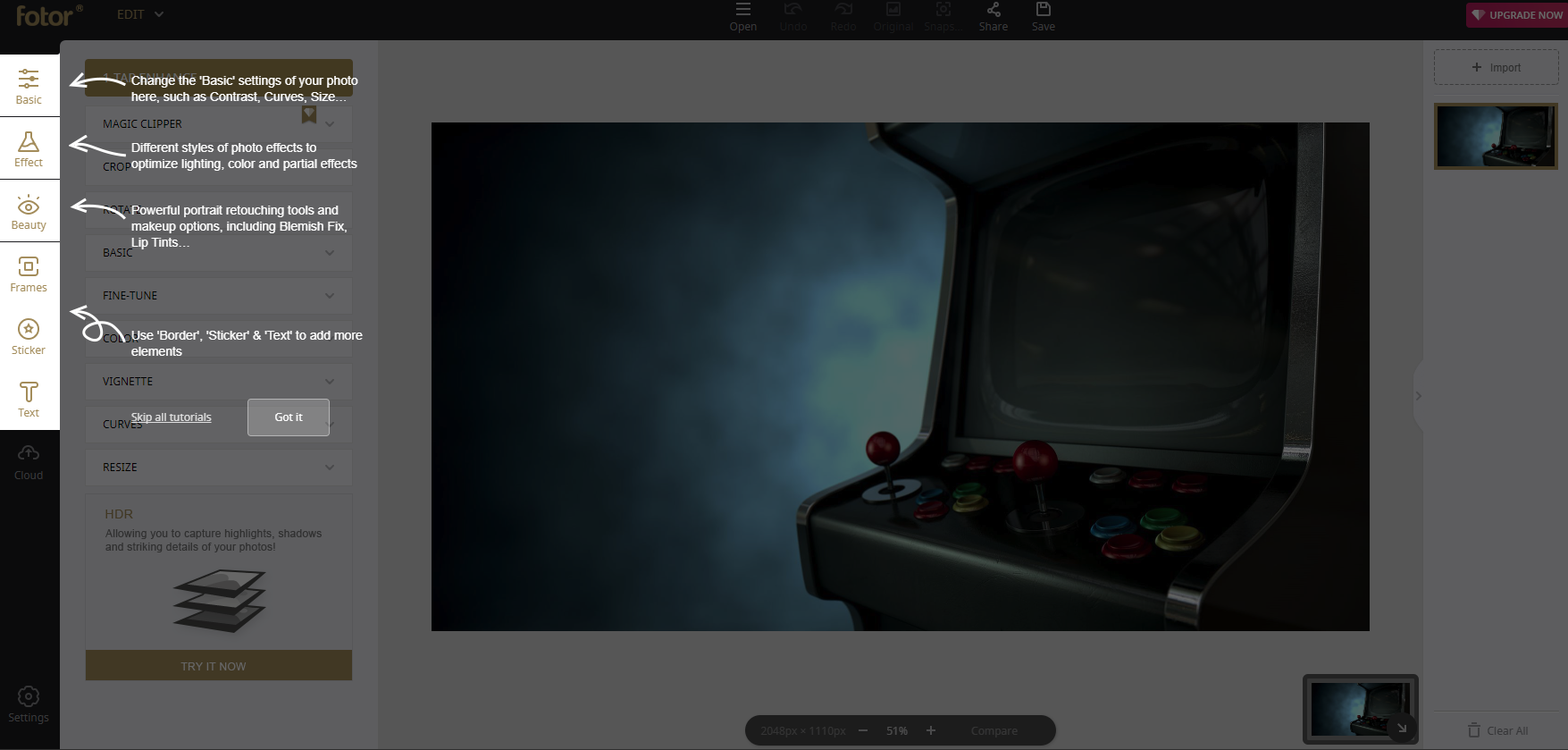 Another free tool that should completely suit most YouTubers needs. However Fotor also has a paid service "Fotor Pro" which removes all limitations, and gives access to all content, images and features.
All you need to do to master Fotor, and create your YouTube channel art is to open "Design", choose appropriate template, use already existing channel design, or make one yourself. Then add additional images on top of it and chose text. All that's left is to save and download your newly made channel art. Fotor is very intuitive, and presents simple tutorial that will easily guide you through the process. You shouldn't have any problems with using it.
Banner Snack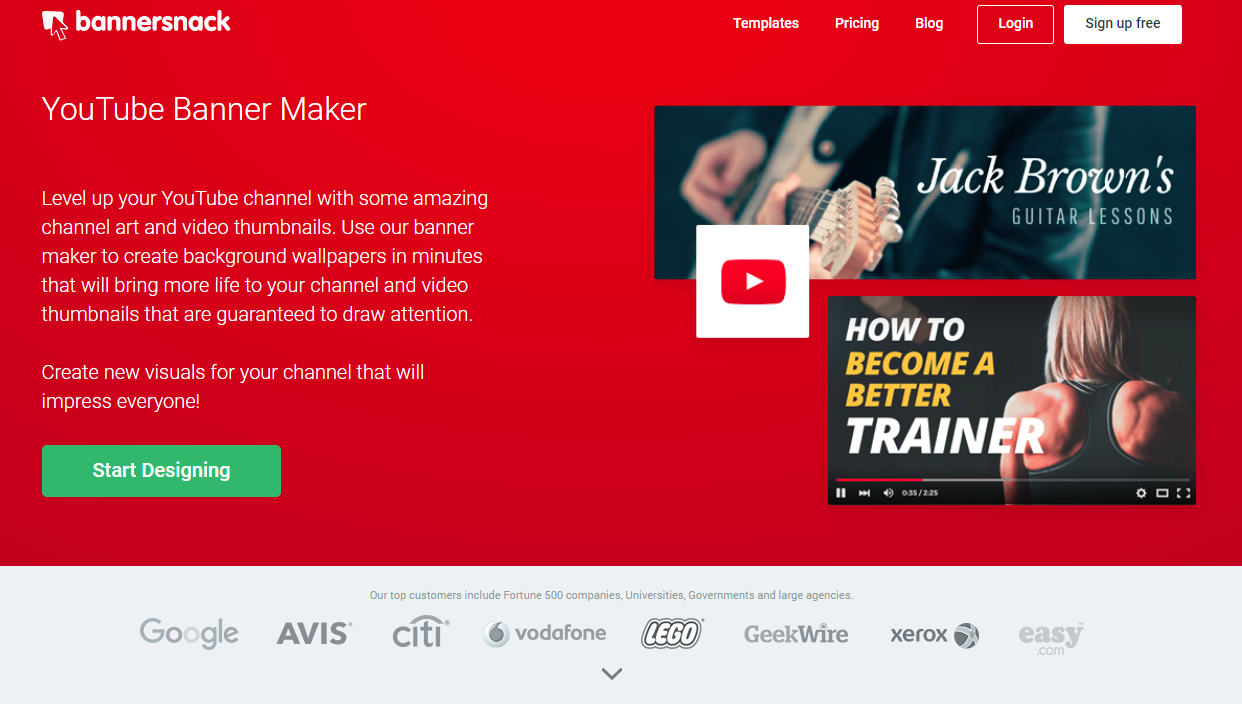 Banner Snack has expanded its service to create templates for all kings of graphic purposes – whether its an ad, mobile website banner, YouTube channel art, Facebook cover – Banner Snack has it all. It allows easy editing feature that definitely won' t be problematic to even the biggest amateur. If you want to use free version you will have to get used to the watermark, however if you'd like to get rid of it, you will have to pay 7$ at least once to get rid of it. All in all, Banned Snack is worth recommending.
Visme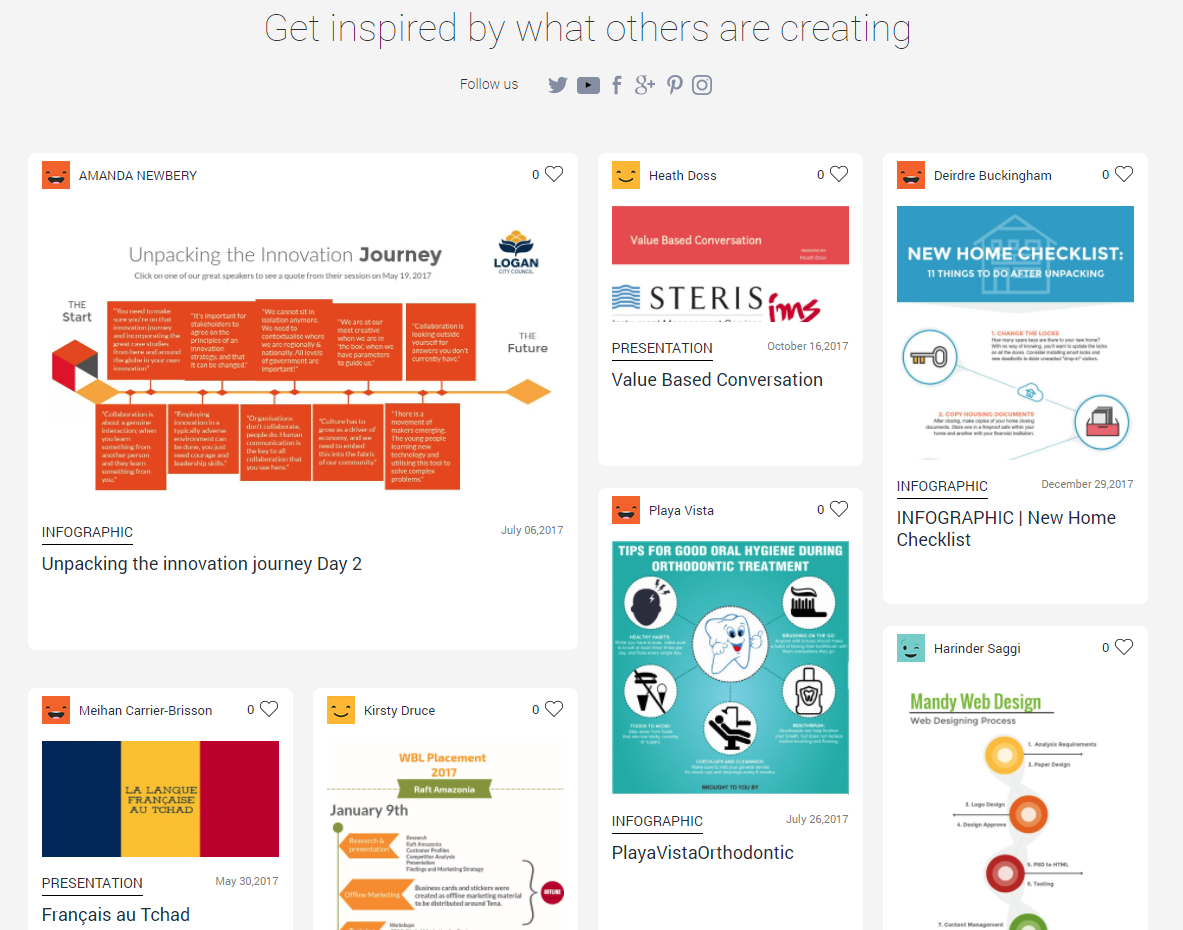 Visme is a bit different. It is branded mostly as Presentation and Infographics service, however it does contain various YouTube channel art templates. You may use those for free and customize them. You may add your personal touch by adding text, colors and other effects.
—–
Making YouTube channel art is a big decision. You may think that nobody is looking at it anyway, but it is wrong to think so. Thus, it is important to make sure, that your YouTube channel art is really nice, enticing and makes your potential viewers stay on your channel thinking, that they are about to see something awesome.