Hello Guys!
Today we have for you a small contest! 🙂
Win one of 3 T-shirts with Mirillis Team or Action! game recorder logo!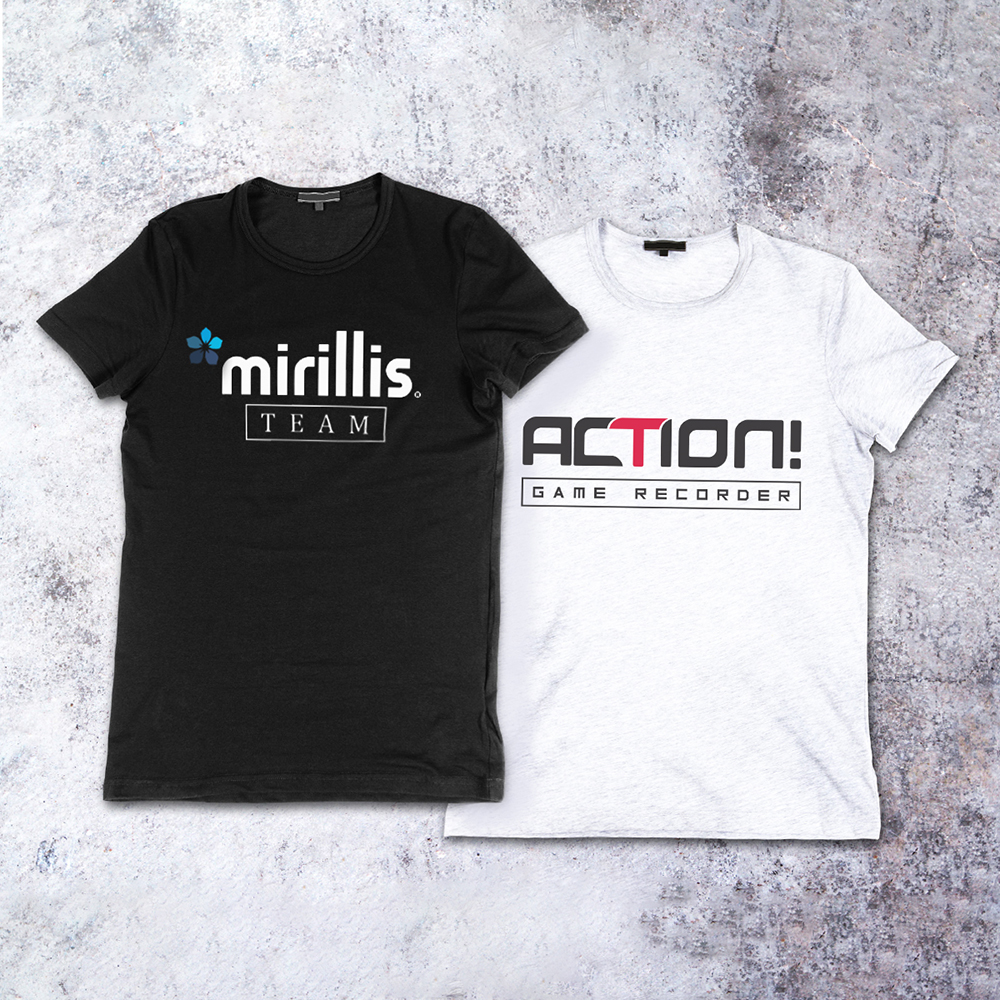 In order to win, you need to create a drawing with Action! 3.0 Drawing Panel!
You can post only one entry. No cheating – otherwise you will be disqualified.
Record your process, and share the video with us in the comments here: FACEBOOK POST
The time limit to create a drawing is 3 minutes (don't speed-up your video).
We will pick 3 best drawings and reward them.
You can post your video on your YouTube channel, and share it with us.
If you don't have Action! 3.0 beta version yet, you can download it here
The competition starts today 26.02.2018 and ends on 05.03.2018
The terms and conditions:
1. Participation Period: The Contest is open for participation from 26rd January 2018 to 05nd March 2018.
2.The winner is notified directly: The main prize winners will be notified directly via Facebook Message by 07th March 2018
3. Contest organizer: The Contest is organized by Mirillis Ltd, having its principle place of business at ul. Fabryczna 14b/1, 65-410, Zielona Góra, woj. Lubuskie, Poland
4. Personal Data: By participating in this Contest the participant accepts that the personal details will be processed by Mirillis Ltd. in order to administer the Contest.
5. You can contact us via team@mirillis.com
6. By participating, you accept the terms of this competition.
Do you have any questions? Feel free to ask them in the comments!
We hope you will have fun!  🙂